Beginner Adult Martial Arts Classes Enrolling In September
Become a Champion at Storm MMA In Springfield!
In business for 22 years with over 70 years of combined martial arts experience, Storm MMA will provide you with high-quality instruction from our Black Belt instructors that will get you in shape and teach you the skills to perform and be your best. Get away from monotonous gym training, endless treadmills, boring weight training, crowded equipment, and get onto the mat at Storm MMA.
With Storm MMA's Adult Martial Arts classes not only will our students get the tight, toned body they've always wanted, but they'll also learn techniques that will help them defend themselves and their family, bust stress, and be happy, healthy, and confident. Each student is surrounded by peers of approximately equal skill level to make each person that steps through our doors feel welcome and as comfortable as possible. Storm MMA's unique adult program teaches practical self-defense and form and technique that is useful in real world scenarios.
Simply No Better Workout!
At Storm MMA, our Adult Martial Arts students learn practical self-defense, grappling, knife defense, effective striking, blocking, and much more from our highly-trained Black Belt Instructors. Our workouts are fitness with a purpose. Learn styles such as Tae Kwon Do, Muay Thai, and boxing while boosting your confidence, discipline, communication, and learning to work in a team while improving your strength, flexibility, and hand-eye coordination. The benefits of our Adult Martial Arts classes are too many to list.
Enroll Today!
Storm MMA is family owned and here to help our students create, work towards, and achieve their goals by getting better every day!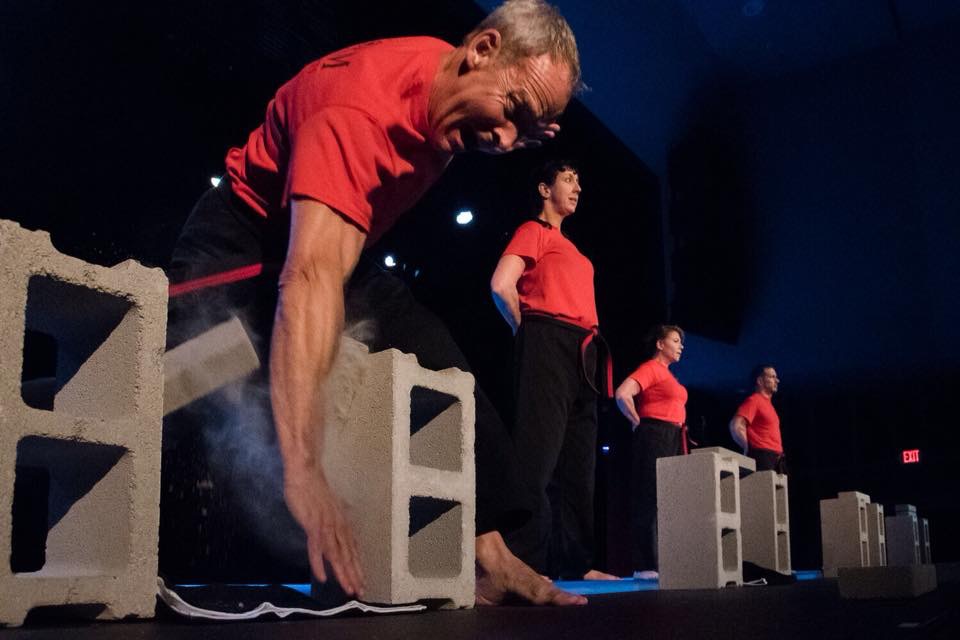 What You'll Learn at Adult Martial Arts
Effective Striking
Blocking/Evading
Practical Self-Defense
Tae Kwon Do
Boxing
Muay Thai
Benefits of Adult Martial Arts
Increased Stamina, Strength, & Flexibilty
Improved Social Skills
Improved Disipline
Team Work